Our Programs
Florida Staff Overcomes Obstacles to Preserve Families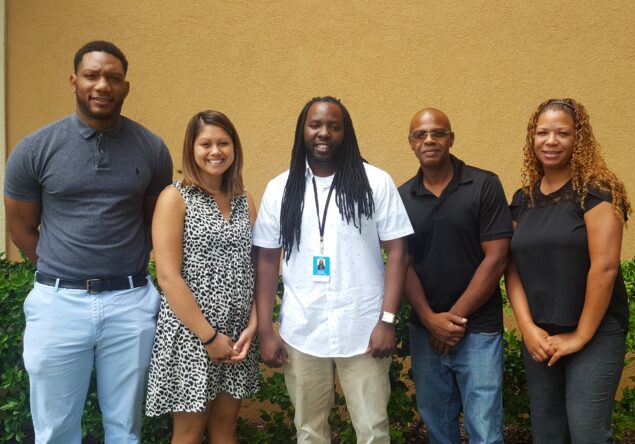 One of the main goals of Embrace Florida Kids is to equip vulnerable children and at-risk families to overcome adversity. That's why, when a new team of workers with the agency's family preservation program was faced with the challenges of COVID-19, they knew the only thing they could do was to practice what they preach.
Over the past few years, the demand for foster care and family preservation services in Northwest Florida has nearly doubled. As a result, the EFK staff has doubled as well, and a new unit was formed to handle cases in Santa Rosa and Escambia counties while a second team works with families in Okaloosa and Walton counties.
The newly created team had just started working together when the pandemic hit. Some were new to the agency while others were learning a new role. Suddenly, everything they prepared for was no longer feasible. "We had just gotten kind of comfortable when we had to revamp everything we had just learned." said Joe Sims, Program Manager.
"We had to be creative and figure out how to do things together."
The staff strives to help parents who have lost or are at risk of losing their children gain the skills they need to provide a safe, loving, healthy home. The program, which has a 95 percent success rate, involves intensive in-home treatment. Since many of the parents didn't have strong parental role models themselves, the EFK staff helps them develop parenting skills, discipline techniques and coping strategies. They also help families access supportive services, as well as counseling and medical care when necessary.
"We're trying to keep the family intact," Sims said, adding that taking children out of the home they know and away from parents they love can be traumatic for everyone involved.
"Instead of removing the kids from the family, let's teach, let's encourage, let's motivate."
Charlotte Thomas, Director of Programs for EFK, said that reunification is always the goal as long as the children can be safe. "Very seldom is there a situation where the family and children don't want to be together," she said. "If we can help them repair their situation, we may be planting a seed that germinates over future generations and prevents abuse and neglect."
Since the program has traditionally involved face-to-face meetings, Sims and team members Antonio Elmore, Cordivido Grice, Shondra Jones and Charsy Anderson had to change gears once COVID hit. "Their resilience in adapting to changing needs and restrictions has been quite impressive, particularly in light of the short time that they have been team members and in their new roles as family intervention specialists," Thomas said.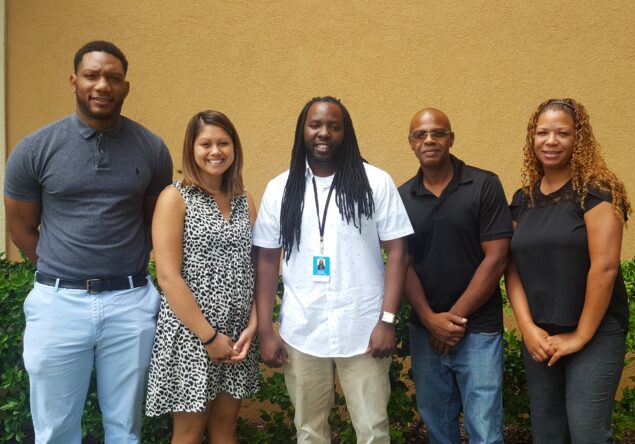 Establishing a rapport with the families is critical, so the team has connected with clients through videoconferencing technology and has provided cell phones or additional minutes when necessary. They've met clients in their yards while wearing face masks and standing six feet apart. They've also played online games with kids in order to make them feel more comfortable and more likely to open up about issues at home.
"We really grew together as a team because we had to help each other out and find new ways to help our families," Sims said. "This is their race to run, but we're the people on the sidelines handing out water and orange slices to help them get to the finish line."