Embracing Success
Pen Air Employees Support Co-Worker and Foster Children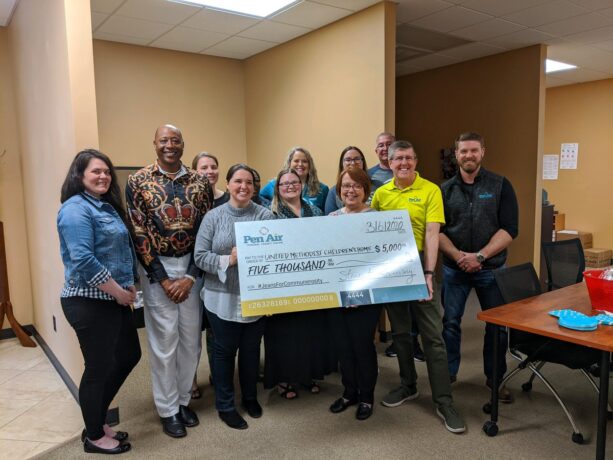 In the five years April Mason has been a foster parent, she's kept a poster outside her cubicle at work with photos of the children she and her husband have welcomed into their home.
Many of her co-workers at Pen Air Federal Credit Union have heard all about the joyful chaos that comes with having a house full of kids, and they've supported April through the years as she opened her heart to hurting children. Most recently, they voted to award Embrace Florida Kids (EFK), a ministry of the United Methodist Children's Home, with a $5,000 gift through their Jeans for Communerosity program.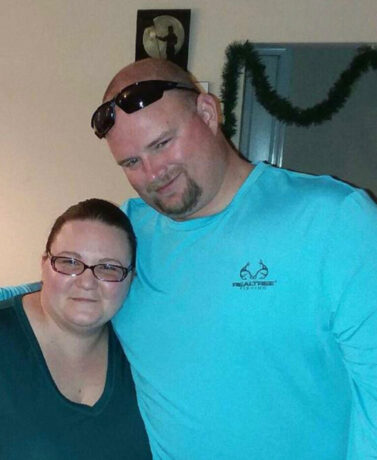 Communerosity, "where community meets generosity," is an employee-driven fundraising effort, and Mason nominated the ministry for the award. She and her co-workers donate money in order to wear jeans to work on certain days, and the funds raised are matched by Pen Air. Employees vote on the nominated nonprofits, and the money is divided equally among those selected. This year, 10 nonprofits received the award.
"I've enjoyed having the opportunity to educate people in our community about the need for foster care," Mason said. "Unfortunately, there's a lot of bad things in the world and there are so many children who don't have homes. It's been a real eye opener."
Mason said she had always wanted to be a foster parent, and she and her husband decided to move forward after talking with friends who are licensed through EFK. "We have been blessed with more than we need and we wanted to share what we have," she said.
The Masons, who have a 6-year-old daughter, have fostered about 15 children. Some have stayed for years while others were only with them a few days until being placed with family members. "Our daughter has really never known any difference," Mason said. "She just thinks she has a whole lot of siblings."
Soon, she really will. The Masons are in the process of adopting biological siblings – a boy and a girl – who have been with them for a year and a half. They still plan to keep fostering even after the adoption is finalized.
"I love being able to help these kids and their families," Mason said. "We've kept in touch with about 80 percent of the kids and they still come and spend the night. They're a big part of our lives and our daughter's life."