For many children who are victims of abuse or neglect, a social worker is the first adult who truly cares about them and wants the best for them. In honor of Social Work Month, held each year in March, the staff of Embrace Florida Kids salutes these dedicated and compassionate professionals who work tirelessly to keep children safe.
The theme of Social Work Month 2022 is "The Time is Right for Social Work," according to the National Association of Social Workers (NASW).  The month-long campaign aims to inform the public, lawmakers and policymakers of the vital work and lifechanging impact the profession has on the most vulnerable in our communities.
"For many children, a social worker's actions can be lifesaving," said Kristin Alberda, Executive Director of Embrace Florida Kids, which provides homes, healing and hope to children and youth in dire circumstances.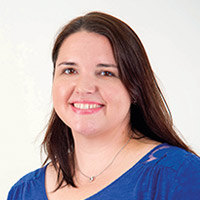 "Social workers are true heroes," she said. "They may be called to dangerous situations in the middle of the night, they help ensure that hurting children have a safe place to stay and that all their needs are met, and they often provide the love and hugs these children and youth so desperately need."
According to the U.S. Bureau of Labor Statistics, social work is one of the fastest growing professions in the country. Currently, there are more than 700,000 professional social workers in the United States and more than 3 million worldwide. In Florida, about 36 percent of the state's nearly 30,000 social workers are child, family and school social workers while the remainder work in other areas, including healthcare, mental health, and substance abuse.
"Social workers touch millions of lives each day," Alberda said. "It's a hard job but it's one of the most important ones. We are so grateful for the tremendous impact they make in the lives of vulnerable children and families, especially those in Florida."